With more than 80 employees, located in eight offices worldwide, the Foreship team of Naval Architects and Marine Engineers have provided concept and project design and consultation for some of the industry's highest profile newbuildings. In addition, we have completed more than 1,200 conversion projects, including project management services, to turn clients' ideas into reality.
Our Mission
Be essential to our customers through expertise, knowhow & flexibility - learning and growing together.
Our Vision
To fortify Foreship's premium brand position in passenger ship conversions, newbuildings and consultancy, and to become the world leader in sustainability solutions for all ship types – achieved by investing in employee wellness and knowledge.
Our Values
Employee well-being & skills
Customer adaptation
Flexibility
Sustainability
Our Highlights
Highlights of our 19 years in operation can be seen by clicking on the year in the figure below.
2002
2003
2004
2005
2006
2007
2008
2009
2010
2011
2012
2013
2014
2015
2016
2017
2018
2019
2020
2021
Foreship Ltd. is founded by Markus Aarnio, Petri Hakulinen and Marcus Höglund. Our first project is a conversion design of a luxury yacht.
Turku Area Office is opened, led by Marcus Höglund. Number of conversion projects escalates, including a rock-climbing wall for Royal Caribbean.
Foreship manages RCI's Nordic Empress conversion and made a large double hull tanker conversion for Fortum Oil. The number of employees increases from the original three to sixteen.
Both Helsinki and Turku offices move to new offices due to increasing number of staff. Foreship starts a design of an arctic tanker for Aker Arctic Research Center.
Foreship signs a contract for basic design of the foreship of the 220,000 GT "Genesis"; the total scope will also include several turn-key areas.
Large conversion project for Finntrader is completed and receives an "Outstanding RoPax Conversion" Award. Foreship also participates in the design of new yacht for President of Finland.
Foreship completes more than 500 projects and expertise in conversions leads to several project management tasks.
Very busy year with close to 150 projects including cruise ships, cargo ships, offshore vessels and many conversion jobs.
Year starts with several conversion and newbuilding projects, including ferries, cruise ships and ice breakers. New Helsinki and Turku area offices.
New Managing Director Janne Lietzén. Foreship delivers several large living quarters projects for offshore platforms through Almaco.
10th Anniversary of Foreship Ltd. in August 2012. Foreship's 1,000th project is completed.
Foreship BlueTech Ltd. founded, headed by Petri Hakulinen. DNV ISO 9001:2008 certification. New managing director Lauri Haavisto.
Foreship acquires electrical design office Queo Consulting to offer a complete service offering from a single supplier.
Very busy year with more than 300 projects including many cruise ship conversion and newbuilding projects. New Turku and Mariehamn offices.
Very busy year again. Revenue exceeds €10 million. Tallinn Office established.
Busy year with Crystal Endeavor classification design and several passenger ship outline projects. Quality management system updated to meet ISO9000:2015 standard. New office in Helsinki.
Busy year with close to 400 projects including many large cruise ship conversions. Number of employees reaches almost 100. Project Management Services is launched and Seattle office opened.
Another busy year with more than 300 projects including record number of large cruise ship conversions and passenger ship outline projects. Number of personnel exceeds 100. Private equity investor Vaaka Partners becomes the majority shareholder. Foreship GmbH in Hamburg established.
The year is expected to be a record one in Foreship history but Covid-19 hits the cruise industry hard and the year becomes the most difficult in the company's 18-year history.
Covid-19 continues to have a strong impact on Foreship. Cruise industry remains shut down until the summer, after which business starts to recover slowly. At the end of the year nearly all employees are back at work and Foreship's order backlog returns to a good level. Outlook for 2022 is promising.
The Right People
Our team includes Naval Architects and Marine Engineers, all of whom are required to meet the Foreship standard for expertise in working with clients, shipyards, contractors and marine equipment suppliers.
Our combination of knowledge and experience ensures you achieve the best possible outcome in your projects, regardless of discipline.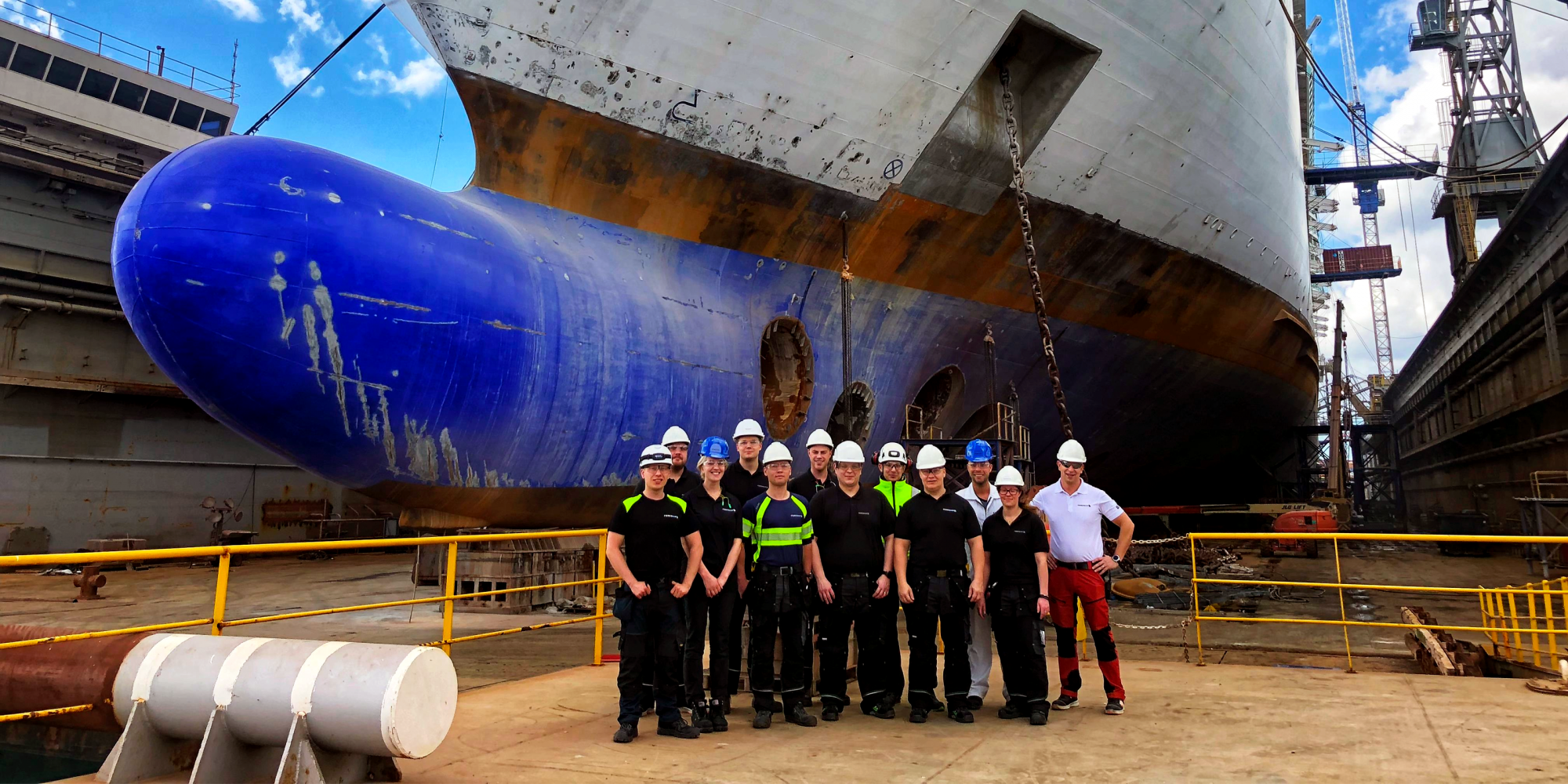 Career
We are always looking for highly motivated and skilled professionals to strengthen the Foreship team.
Current open positions: